Blog: Spike Next-Gen Portable Gaming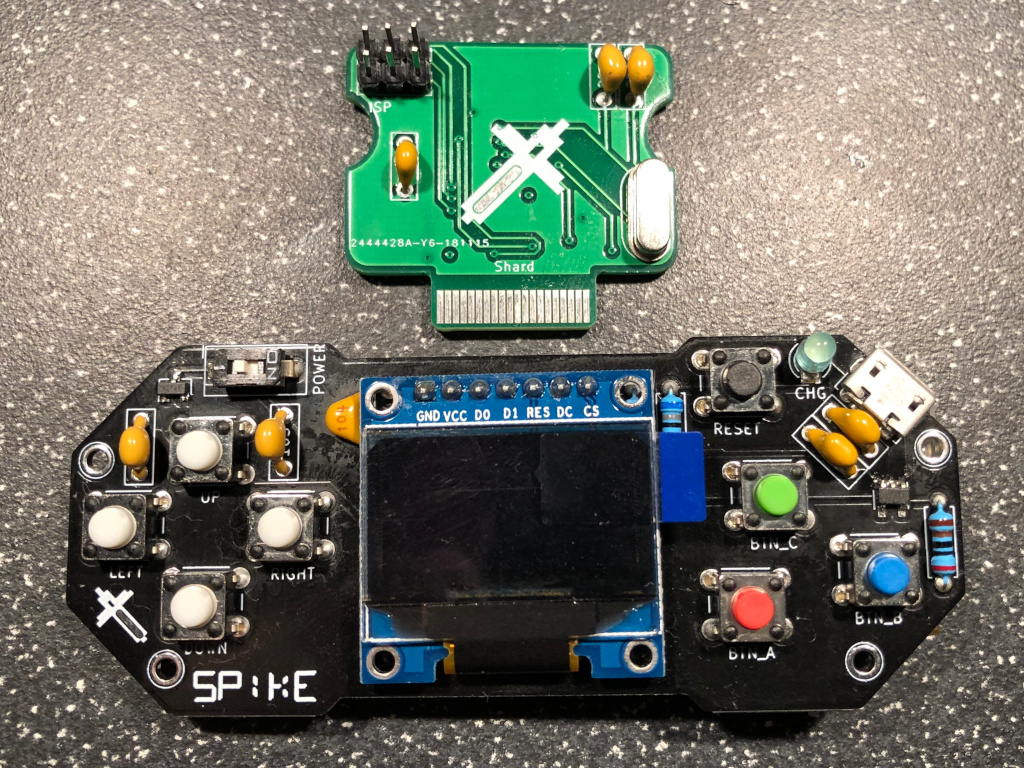 Previously I wrote about the Mage. I've been very busy since then, but terrible at writing about it here.
After playing around with the Mage for a while, I realised that the limits of the ATTiny85 were a lot harder to work with than I was expecting. 8Kb of program space got eaten up by maps and tile data really fast. Even simple game mechanics took way more code space than I expected.
I needed a new microcontroller.
Read more...